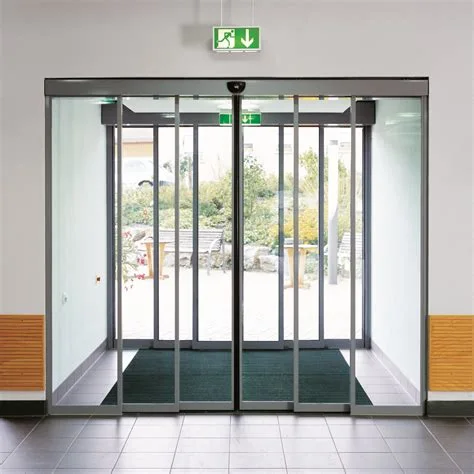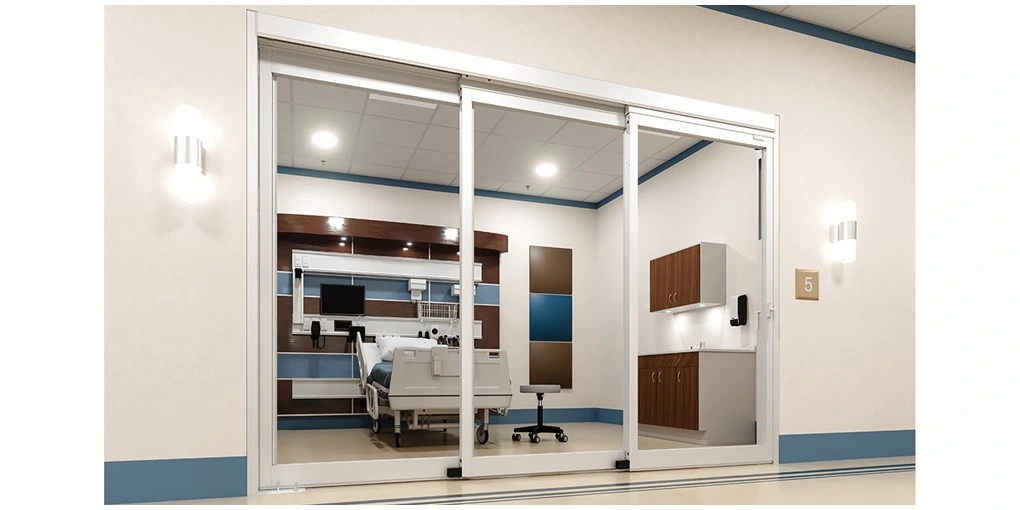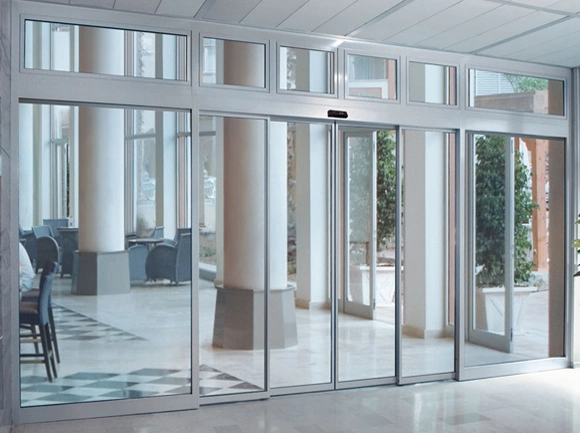 Automatic Door 1071.102 Characteristics:
1. Superior microprocessor technology precisely controls the door wing's running speed, travel distance, and automatically suit different door width and its speed. The performance features the good operation curve, extremely reduced the running noise.
2. Motor locking function: If the controller detects the illegal door opening attempt, the motor will enhance the force to make the door stay closed.
3. Lesser parameters setting, no need to set opening/closing buffer /slowdown distance, buffering speed etc, makes the debugging easier, leaving your hands free.
4. Digital display screen, button debugging, convenient for setting the right parameter
5. Longer lifetime, more than 2 million failure-free operation tests
6. Permanent open/ partial open/ lock/ exit or entry only/ auto 5 operation functions carried out by remote transmitter or 5 position key switch
Automatic Door 1071.102 Basic function brief:
* Permanent open: door remain to be opening status
* Partial open: 30-95% opening travel distance adjustable. Even after millions partial opening operation, the opening end will not deviate from the setting partial travel distance.
* Lock: if choose lock function, the door operator will be locked, and the external activating signals will also be blocked except the fire-alarm signal.
* Exit only/entry only: In special period of one day, the door operator can be set as exit only or entry only
* Auto operation: any signals from radar, infrared, access card reader can make the door automatically open and close
Automatic Door 1071.102 Active safety function:
l Photocell (light barrier) monitor the passage status. If the pedestrian blocked the photocell, the door will remain opening status until the passage way is clear
l Photocell N.C. contact: if the photocell was in disorder, the door wing will remain opening status, which is used to reminding user to change the malfunctioning photocell to avoid unnecessary injury.
l Fire- alarm signal priority: even user set the door into "LOCK", and other opening signals was shielded, if fire-alarm signal activated, the door will be transferred into "PERMANENT OPEN" supplying with fire passage
Automatic Door 1071.102 Passive safety function:
Excellent reverse against crush safety function: The door wings will reverse against any obstructions sensitively, and the crush sensitivity can be adjusted. This will specifically protect the elder and children from injury who may stay out of the parallel beams of photocell.
Automatic Door 1071.102 Backup battery and management module(150 minutes continuous working time):
2 units acid-lead backup battery 1.3AH, 12V, equipped with special management module. The module manage the charging and discharging, and prevent them from over-charge and over-discharge to extend battery lifetimes. The continuous working time 150 minutes

Art. No.1071.101-55
Art. No.1071.102
Door type
single
dual
single
dual
max weight
140kgs
2x120kgs
170kgs
2x150kgs
door width
700-1300mm
600-1250mm
700-1300mm
600-1250mm
power
AC 220V±10%, 110V±10%, 50-60Hz
opening speed
100-600mm/s (adjustable)
closing speed
100-550mm/s (adjustable)
hold open time
1-30s (adjustable)
manual force
<25N (power failure)
motor
24VDC
24VDC
power
55W
55W
protection
IP20
ambient temperature
-20C- +70C