China Electric Track Garage Door Interior Fast High Speed Rolling Door High Speed Spiral Rolling Door
The door panel adopts the new anti-pinch broken bridge foaming technology, which makes the door body light and easy to install. It has improved in heat preservation and operation.
The running track can be single spiral, double spiral, elliptical, smooth, straight, and special-shaped series. The track can be designed according to the size of your door opening space. The motor can be built-in coaxial and side-mounted.Factory direct steel industrial sliding door manufacturer manual manufacturer
China Electric Track Garage Door Interior Fast High Speed Rolling Door High Speed Spiral Rolling Door panel technology is an upgrade of the hard fast door plate. The traditionapiral l door panel encounters debris or hail will be caught in the link gap, resulting in door panel damage, deformation, abnormal sound and so on.
In the environment of high cold or large indoor and outdoor temperature difference, the traditional door panel is caused by the cold bridge leading to ice or frost. The new anti-pinch broken bridge foam door is the best solution, which greatly improves overall life of the door.
The opening mode is divided into Bluetooth, geomagnetic, swipe, radar, fingerprint password, manual button and so on. At the same time, it is equipped with anti-blocking light, infrared photoelectric, airbag, window and other security systems.
The width of the door panel is divided into 200 type and 220 type. The standard thickness is 43mm. It can be made into thickness of 50mm/75mm/100mm according to customer's requirements. The maximum opening width of the door is 12 meters, the maximum opening height is 8 meters, and the maximum opening frequency is 3000 times per day.
Widely used in industrial plants, cold chain, logistics, cold storage, fast track, automotive assembly, food processing, precision machinery, automotive 4s shop, underground parking lot, etc.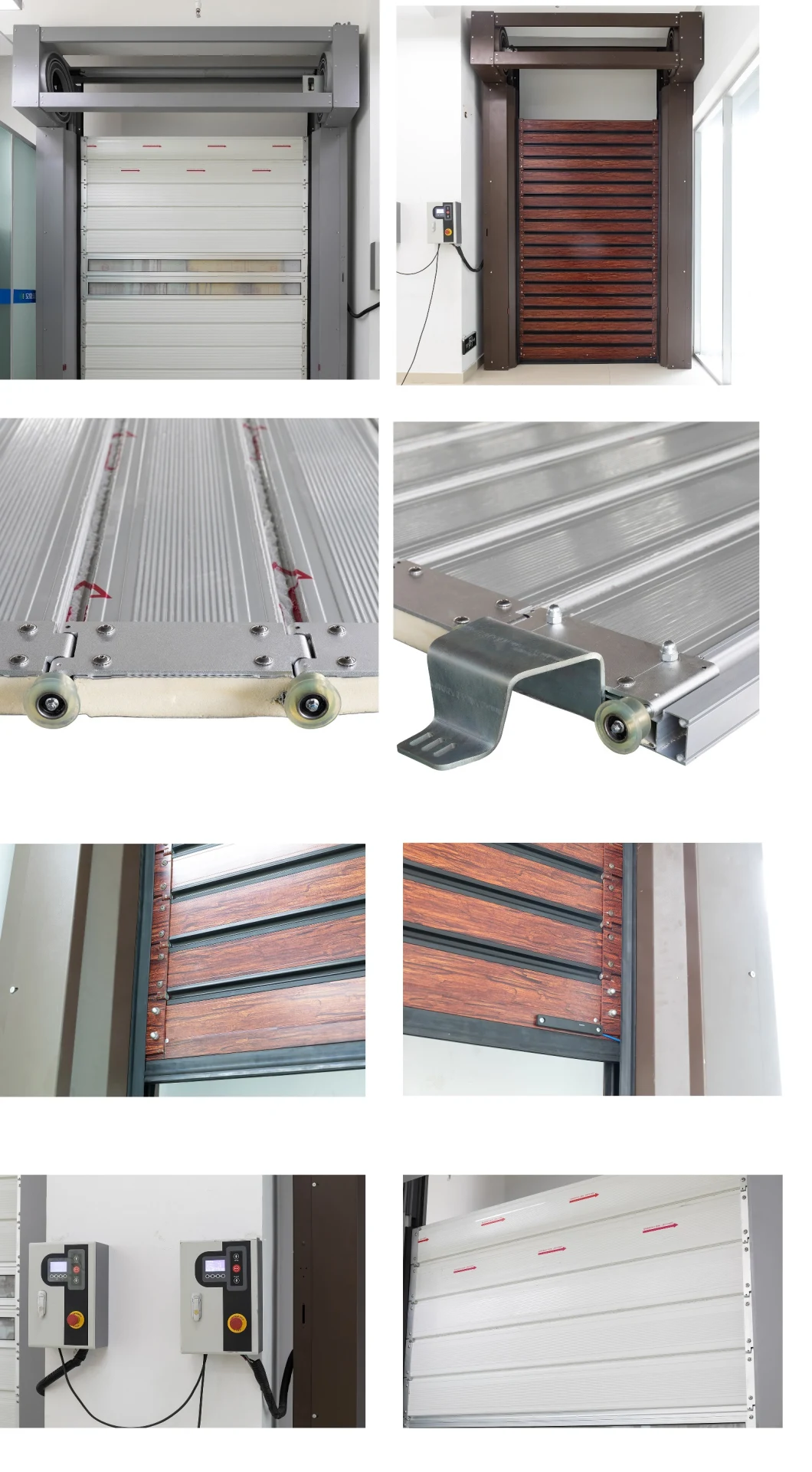 Technical overview
External door/Internal door
Size range
Max. width
10000mm
Max. height
7500mm
Speed
Max. opening speed
2.5m/sec
Max. closing speed
0.8m/sec
Emergency opening and emergency closing
Hand chain with spring compensation support
Door leaf
Material
0.8mm aluminum alloy with PU-foamed
galvanized steel frame
Depth
40mm
Section height
220mm
Resistance to wind load
Class4~130km/h
Acoustic insulation
R=22 dB
Thermal insulation
UD=1.95W/(M²K) FOR 25M² door size
China Electric Track Garage Door Interior Fast High Speed Rolling Door High Speed Spiral Rolling Door features
The operation of hard fast door equipment is very efficient, and the whole process flow does not occur. In addition, the probability of equipment failure in long-term use is very small and more durable, thereby increasing the utilization of the door.
The door device has a unique anti-collision design, which ensures that the door device does not directly collide with other objects during operation, avoiding damage to the door device or damage to other objects, and is more worry-free to use.
As the name suggests, the door device has a very fast running speed. The fast door manufacturer adopts the variable frequency motor technology, and the running speed can also be adjusted. The running speed is high and stable, and it is trustworthy!
Energy saving and environmental protectio
The advanced AC variable frequency motor drive technology adopted by the fast door manufacturer can realize the function of energy saving and environmental protection while ensuring the operation of the door equipment, and can reduce the loss of equipment operation as much as possible.
The quick door manufacturer has optimized the structure of the door body to ensure the longevity of the equipment and ensure that the equipment is durable and free from other factors during a long period of use.
Fast door manufacturers' products have very good wind resistance, can provide users with a very good sealing environment, and at the same time have very good sound insulation, insect proof, dustproof and other functions.
The product has a simple structural design and fewer internal movable parts. This design can improve the stability of the equipment, reduce the cycle of parts replacement and maintenance, and facilitate post-maintenance and maintenance
China Electric Track Garage Door Interior Fast High Speed Rolling Door High Speed Spiral Rolling Door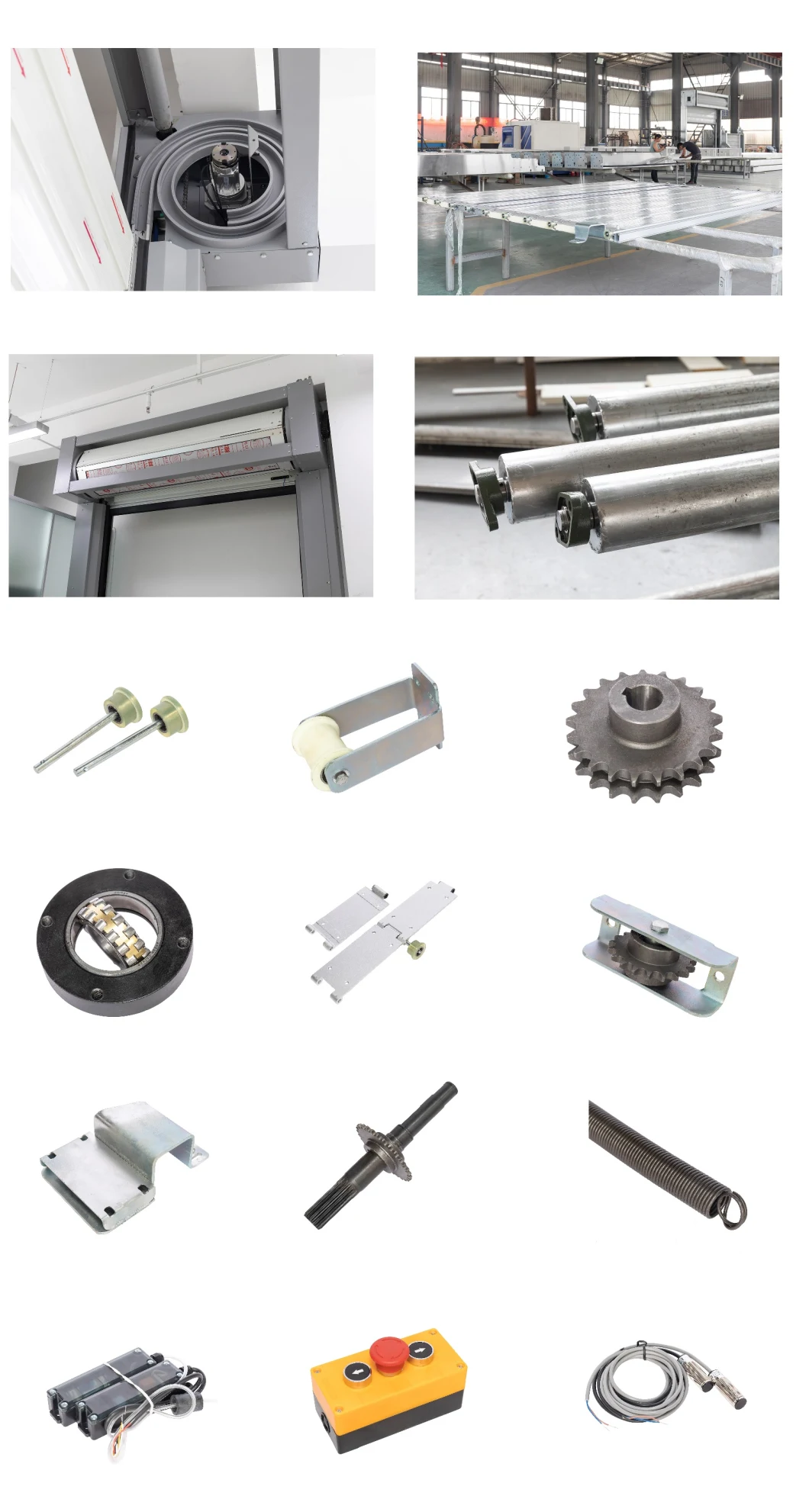 Motor
China Electric Track Garage Door Interior Fast High Speed Rolling Door High Speed Spiral Rolling Door with foam insulation
can be equipped with servo motor and three-phase asynchronous motor, and canprovide domestic or imported motor according to customer requirements.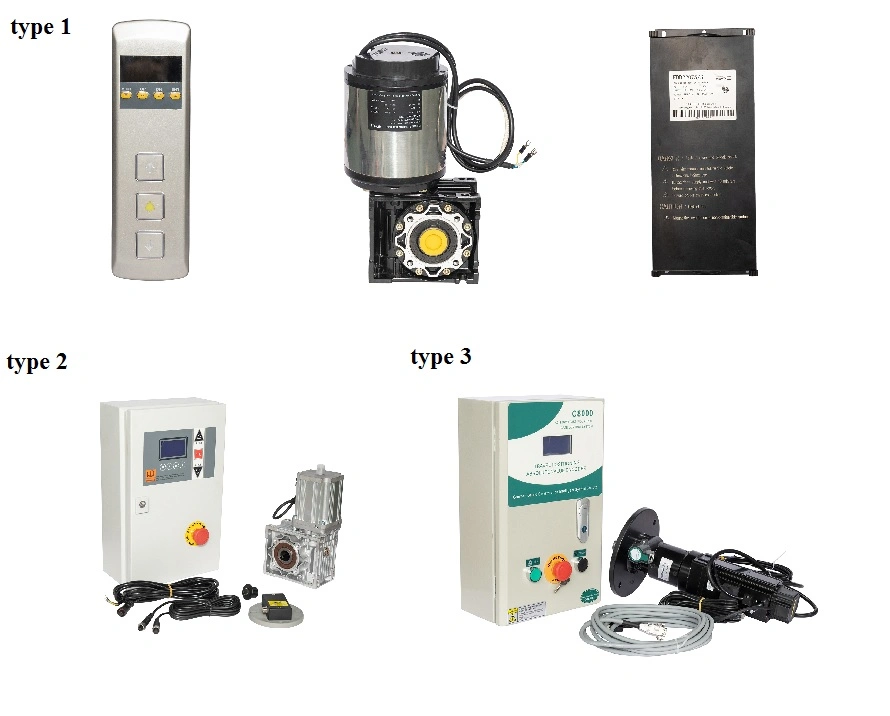 The advantage of servo motors
1.Accuracy: realizes closed-loop control of position, speed and torque; overcomes the problem of stepping motor out of step
2.The speed: high-speed performance is good, the general rated speed can reach 2000 ~ 3000 rpm
3. Adaptability: It has strong anti-overload capability and can withstand three times the rated torque. It is especially suitable for occasions with transient load fluctuations and quick start.
4. Stable: It runs smoothly at low speed, and does not produce stepping operation similar to stepper motor when running at low speed. Suitable for occasions with high speed response requirement.
5. Timeliness: The dynamics of motor acceleration and deceleration are short, generally within tens of milliseconds.
6.Comfort: heat and noise are significantly reduced.
Packaging
There are two kinds of packages of theChina Electric Track Garage Door Interior Fast High Speed Rolling Door High Speed Spiral Rolling Door, one is PE film packaging for long panel, full container order.
another is wood box packaging for each completely set will loading full container or LCL order .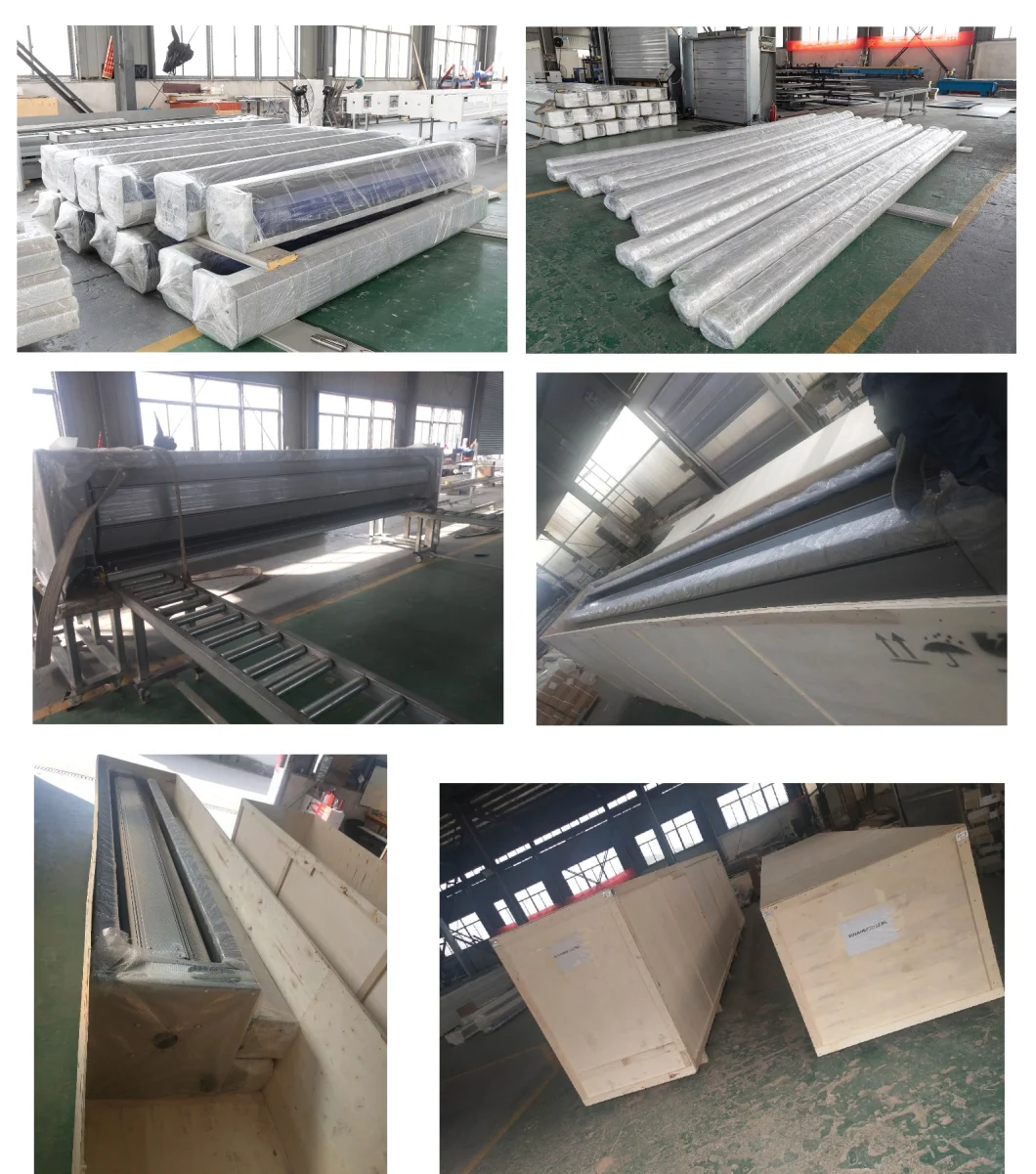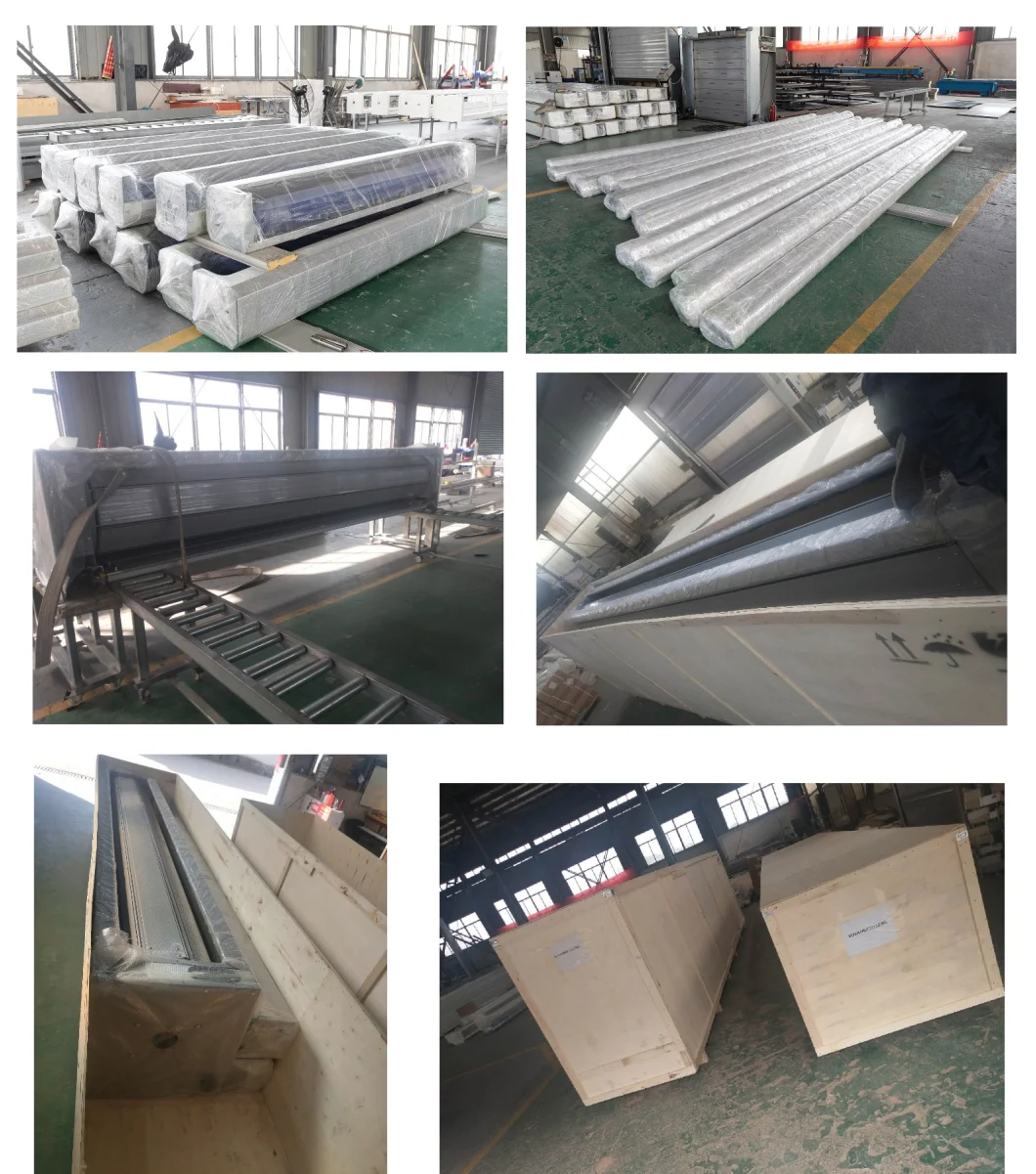 Our company
Everbright specialize in the Doors &Windows industry which is managed by an experienced team in production and trading.
From Europe to Asia , from America to Australia ,all of the products from Everbright enjoy high reputation for its quality, reasonable price and professional service.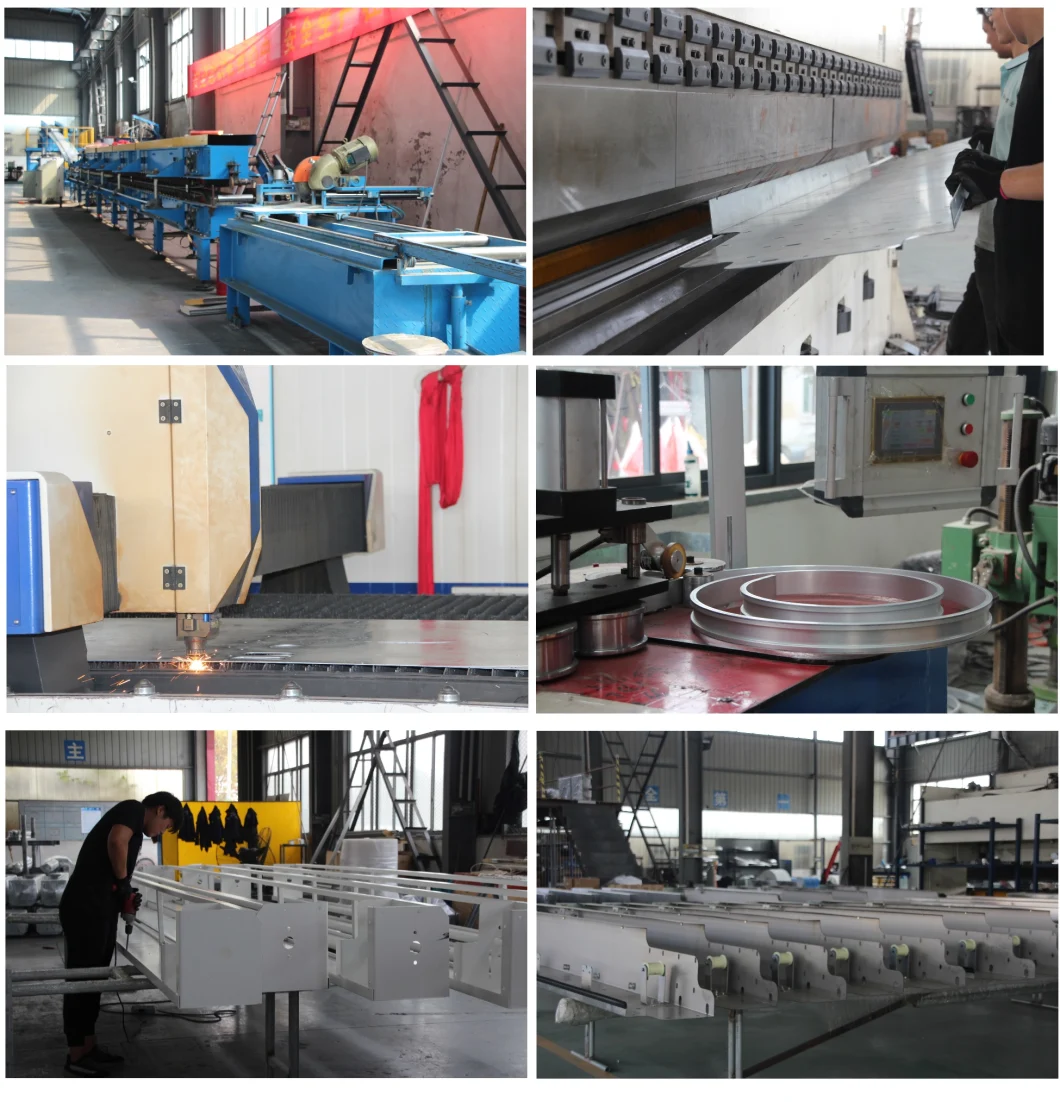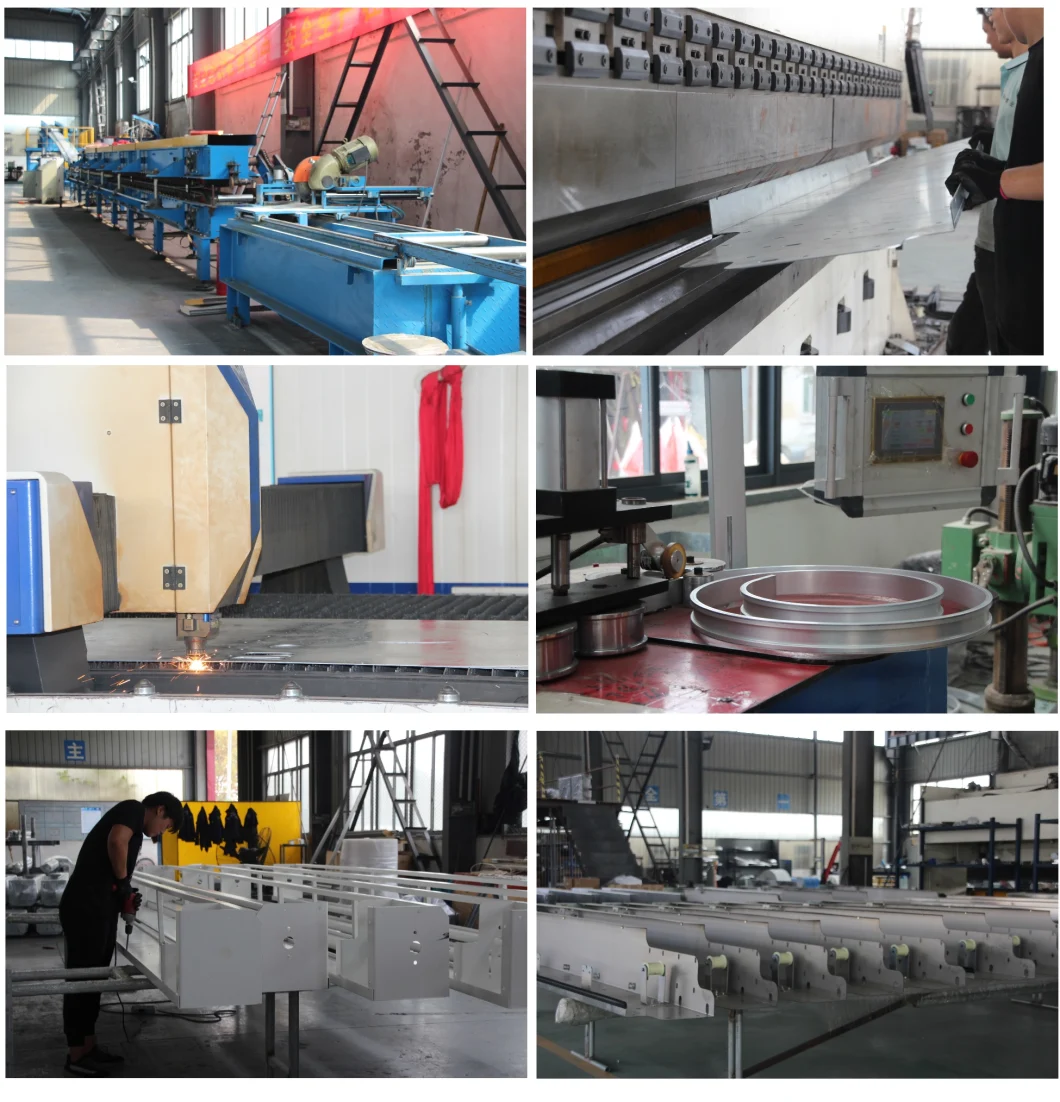 CE CERTIFICATE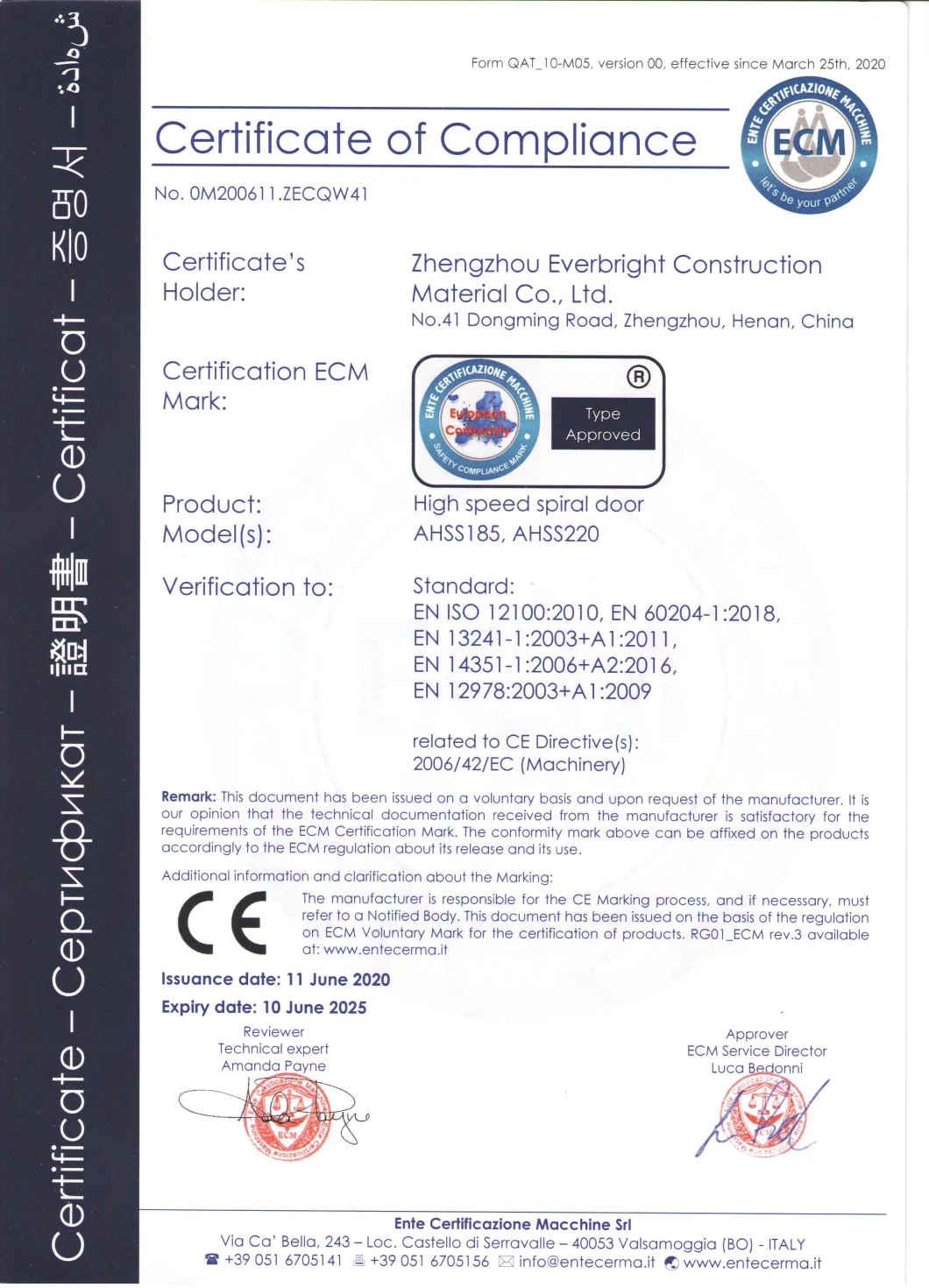 FAQ
1. What is you policy of the sample?
Sample from Everbright is for free, but you need to pay for the freight.
Freight will be deducted from the payment of the official order.
2.What is your delivery time:
For regular order and standard color/Size , delivery time is 15 days after we receive the prepayment.
3.What is payment term?
We accept T/T ,L/C at sight , west union and Paypal.
4.what is your warrenty time?
For door panel and hardware , we offer 5 years warrenty time .
For motors from us , we guarantee for 2 years.
5.do you offer OEM service?
Yes we are